Dogs for Sale Bios
Jonah
Jonah is a young male Dutch Shepherd's Dog. He will be 3 years old in June of 2015. Jonah is very sweet and loving and loves to work. He is strong and muscular and is extremely fast. When he runs, his handlers have mistaken the sound of his feet for approaching horses. When he hears noises with which he is not acquainted, he has an adorable habit of tilting his head from side to side and staring in the direction of the sound. Jonah would be an ideal candidate for our Custom Dog program. While his obedience and protection skills are basic, the amount of potential he has is unparalleled. He's a strong, handsome young dog who is just waiting for the right person to make him a member of their family!
Duncan
Duncan is a young male Belgian Malinois. He will be three years old in February, 2015. Duncan is very driven and muscular and excels in protection. In addition to his protection abilities, one of Duncan's most powerful assets is his nose. He loves scent work and will not stop searching until he finds what he's looking for. He tolerates those he does not love and adores those he considers his friends. He loves being petted; despite his abundance of energy, he will sit perfectly still at your feet and stare deep into your eyes when you pet him. Duncan would be an ideal match for someone with previous dog experience who is looking for an energetic, driven working dog.
Aleda and Ruby
Aleda and Ruby are two female German Shepherd's Dog pups. Although they resemble each other in their looks, these two sisters are very different from each other. Ruby is a bundle of energy and mischief. She's a bit smaller and darker than her sister, but she's never let her size stop her. She's always loved to climb and enjoys exploring in the woods and splashing through streams. She also enjoys "hiding" behind clumps of grass and stalking her siblings. Aleda is larger and lighter in color than her sister and is a sweet, cuddly girl with beautiful tan markings. Aleda enjoys being petted and cuddled and pretending to not notice her sister stalking her. She's going to be a big girl when she's all grown, which she's doing quickly. Both puppies are full of energy and spirit and love being around people and other dogs and animals. Both pups are part of our Custom Dog Program and would be a great match for someone who is looking for a sweet, beautiful German Shepherd with protection potential!
Jasmine
Jasmine is a young female Belgian Malinois puppy. She's a gorgeous honey blond color with warm brown eyes and soft fur. She loves being petted and cuddled and will sit down at your feet and stare deep into your eyes as you pet her. She also enjoys going on car rides. She's very muscular and agile and is growing into a big girl quickly. Just like her parents and her siblings, Jasmine is full of spirit and energy and is sure to grow into a driven, intelligent adult dog. Jasmine is being trained in obedience, agility, and protection. She would be a wonderful match for someone who is looking for an energetic, sweet Malinois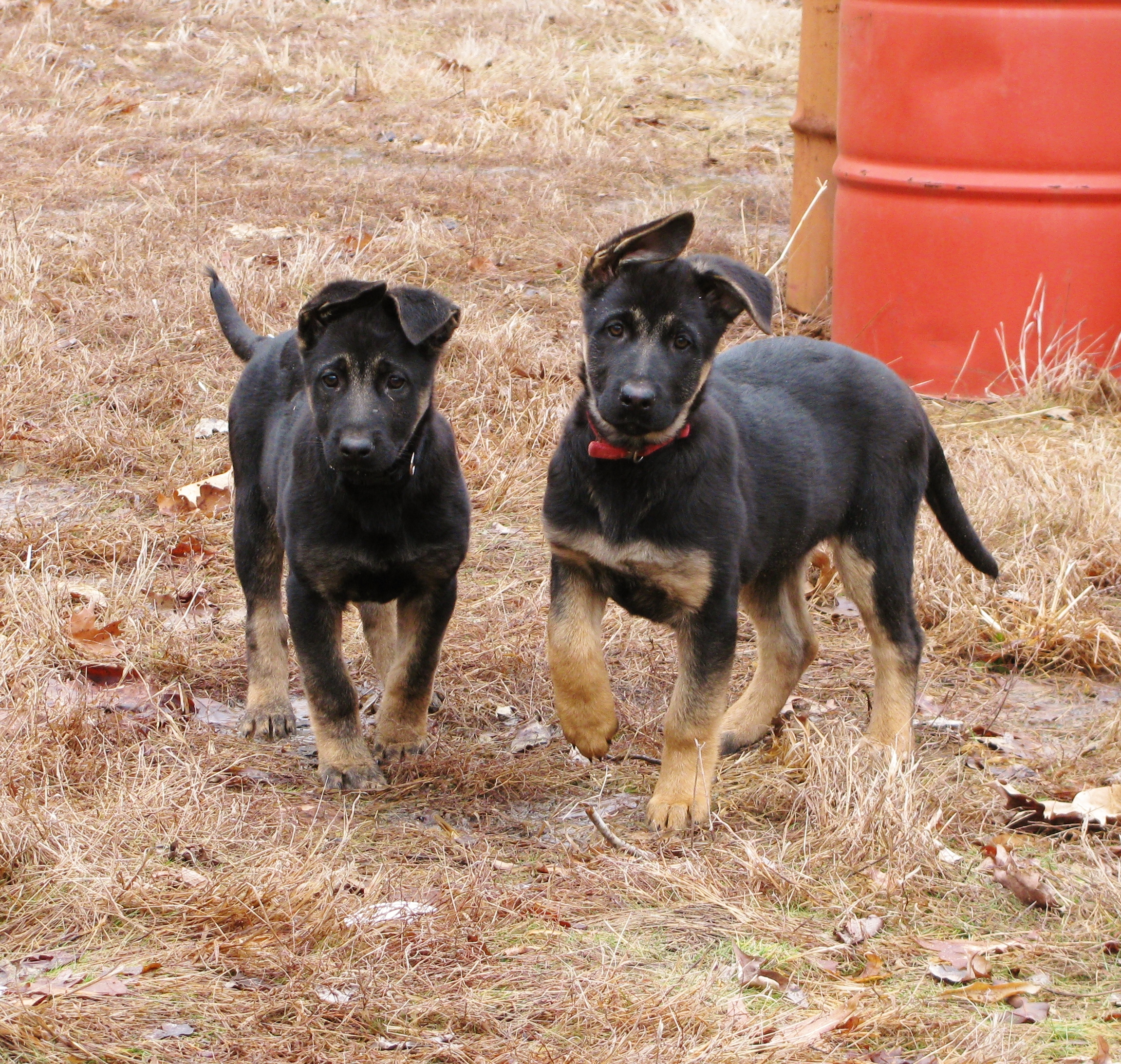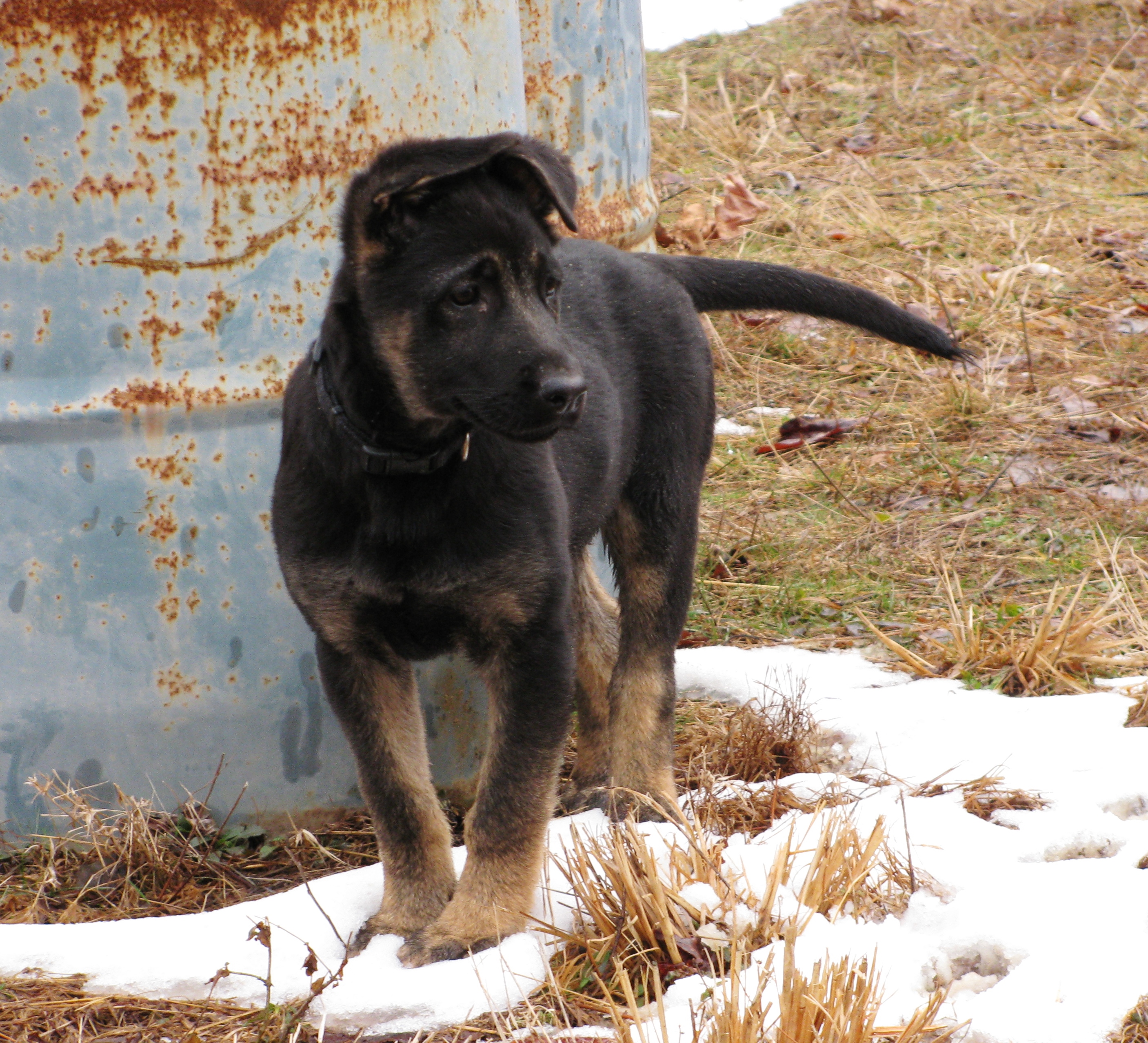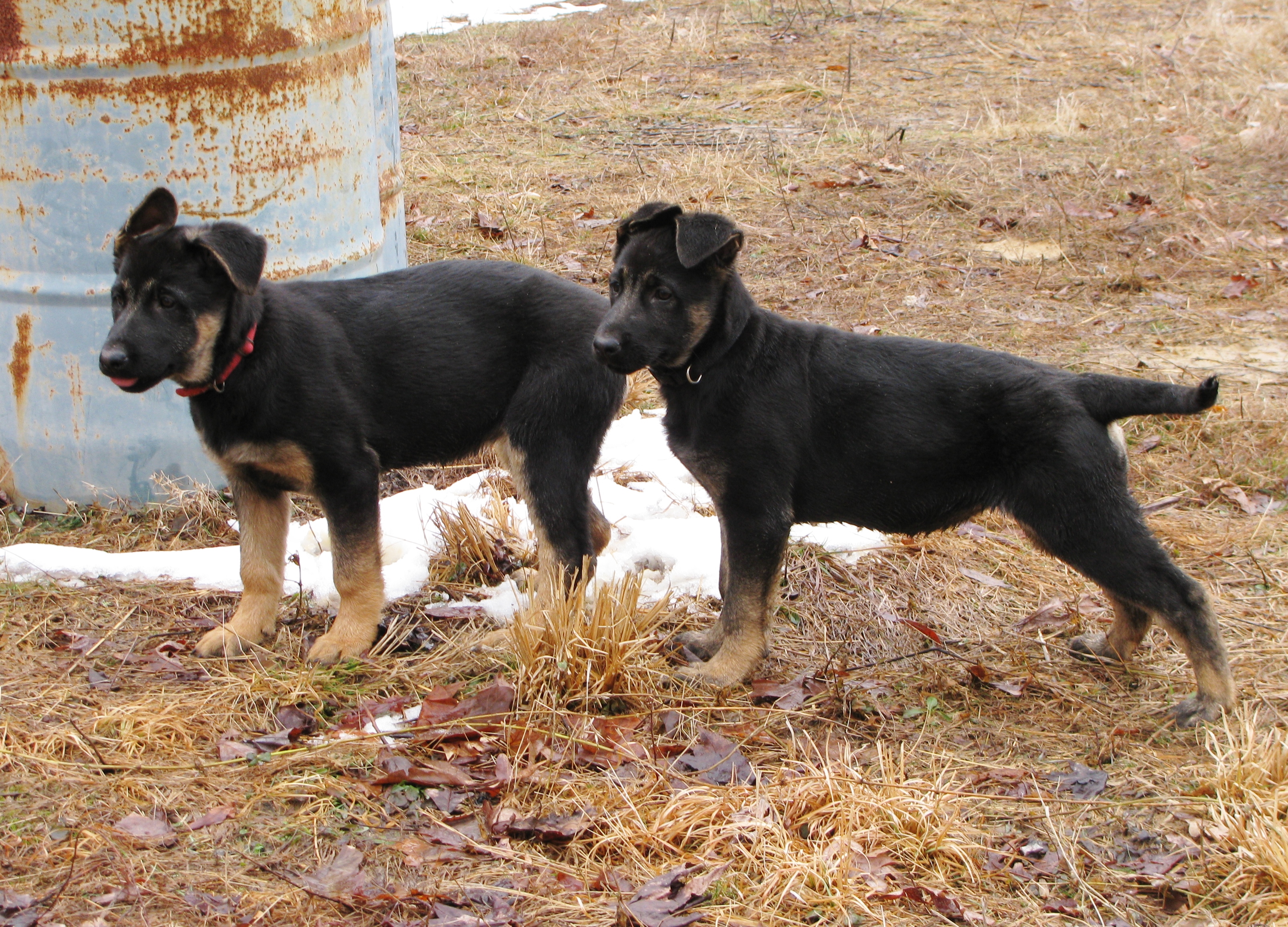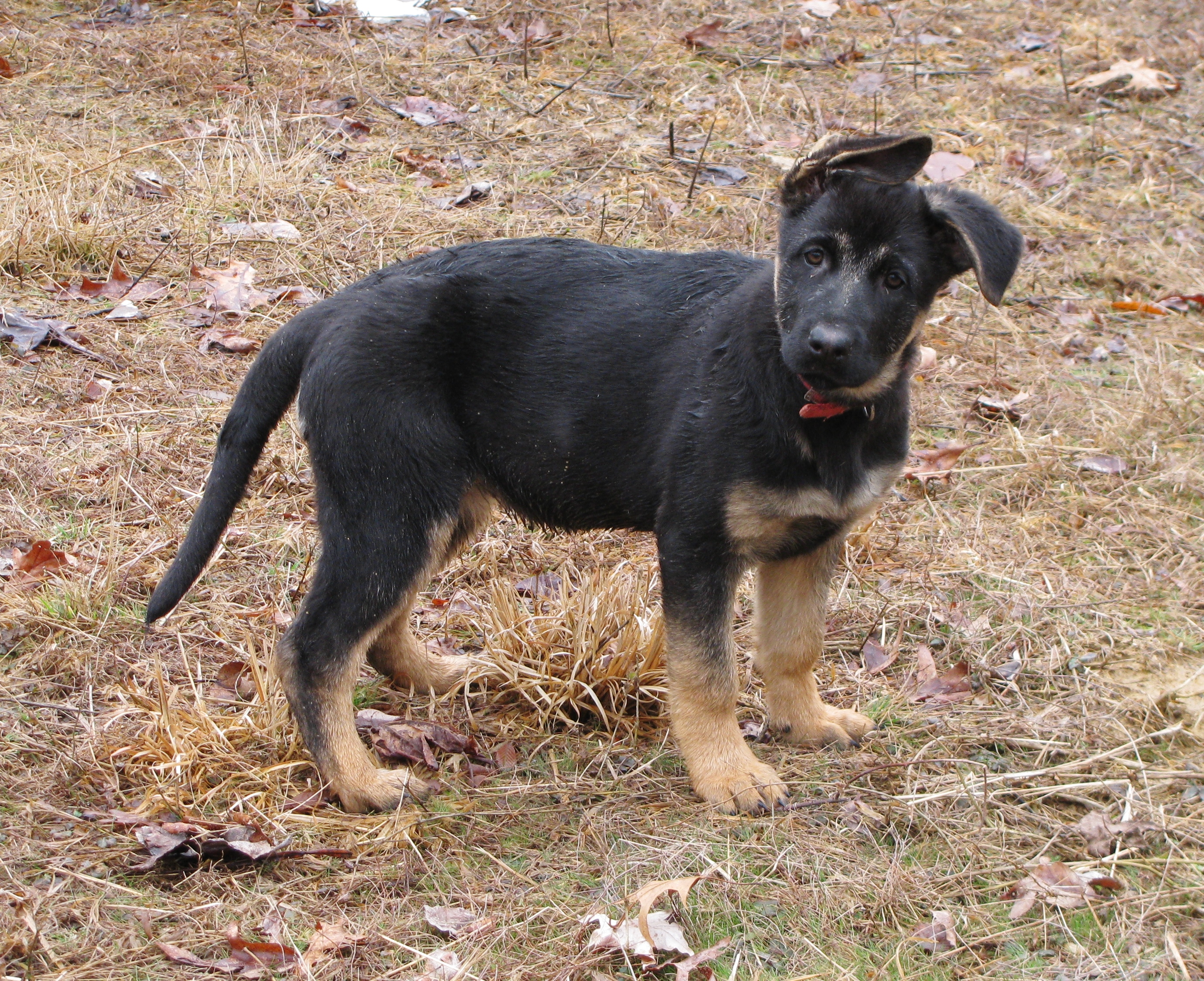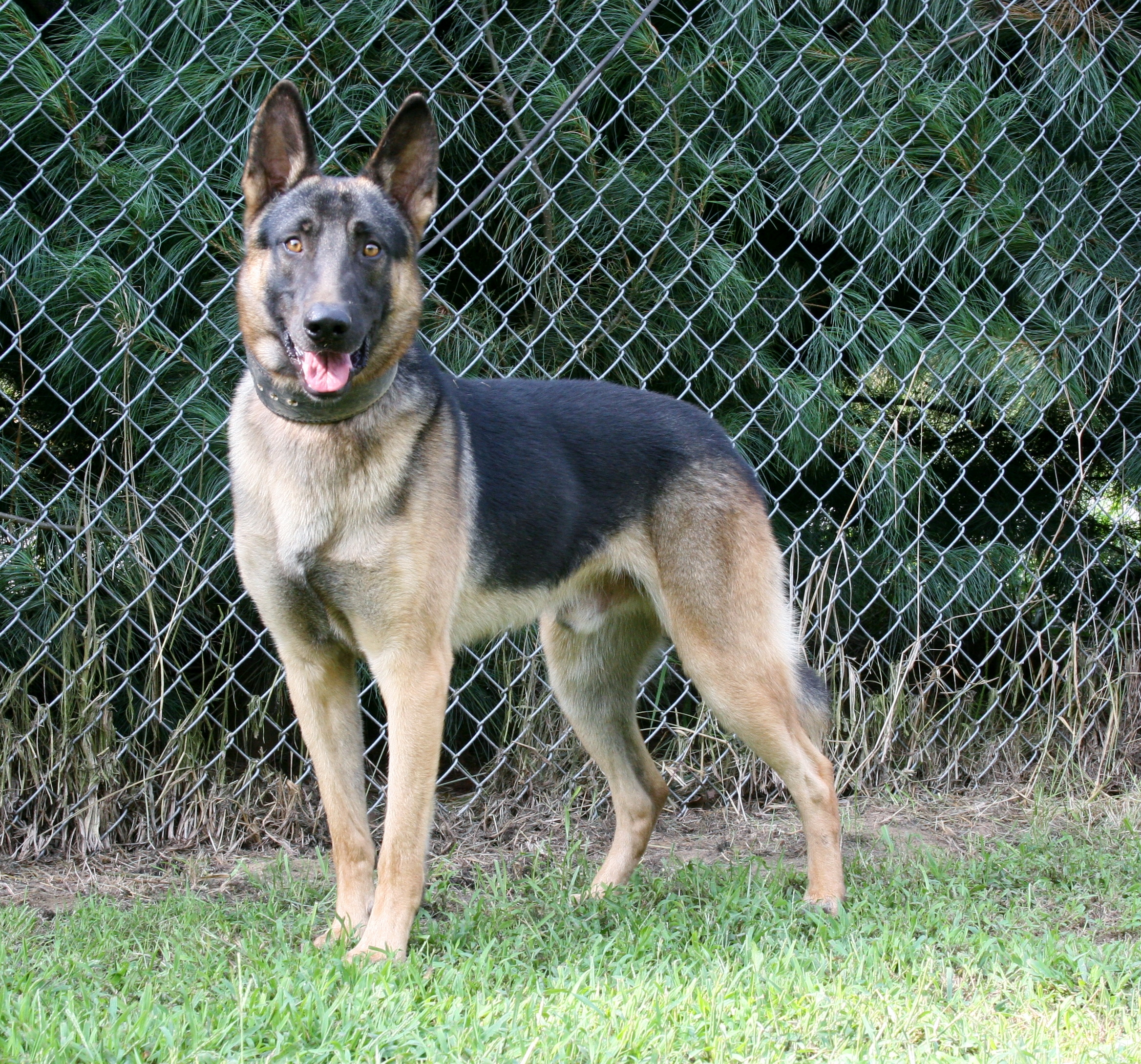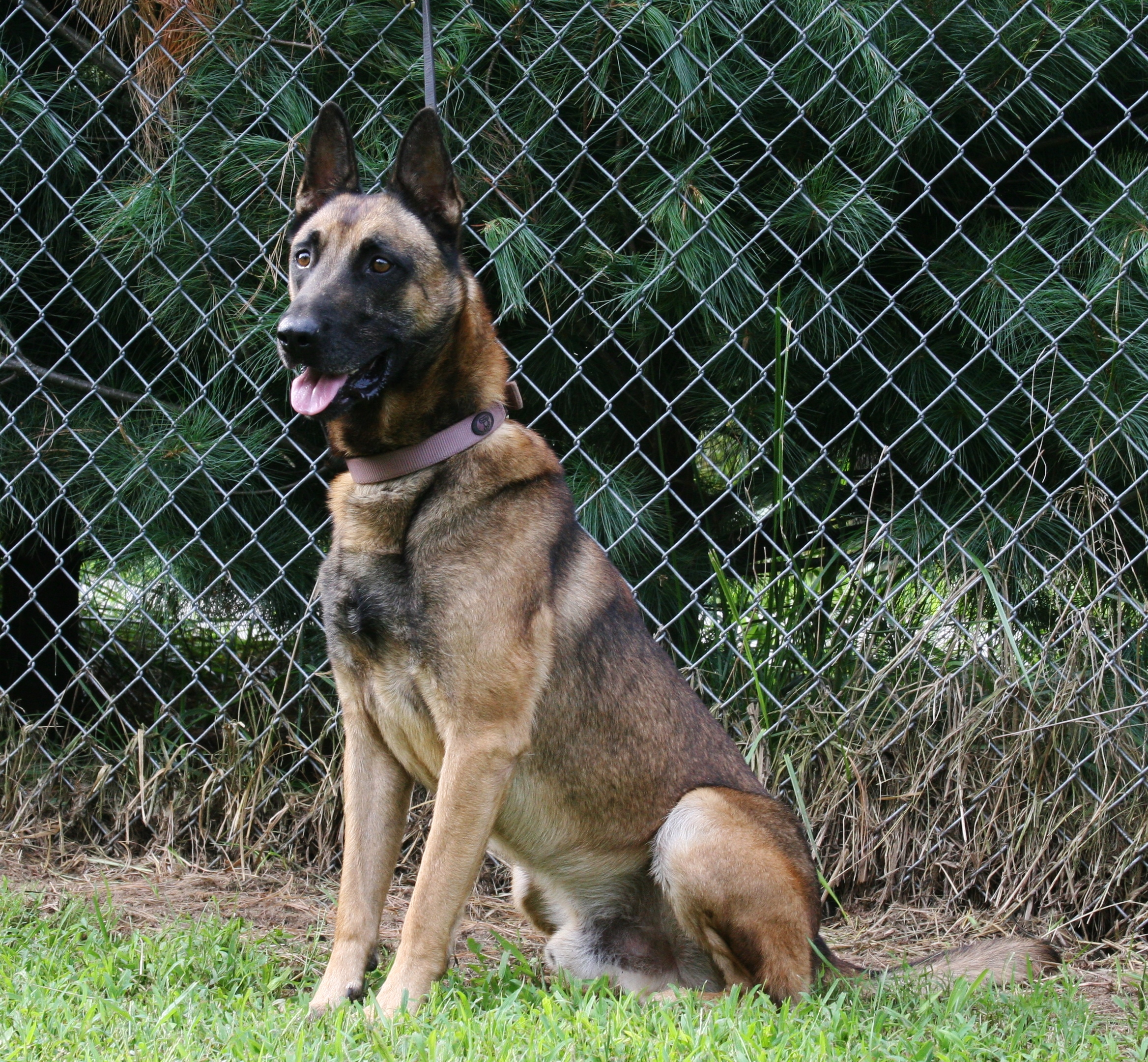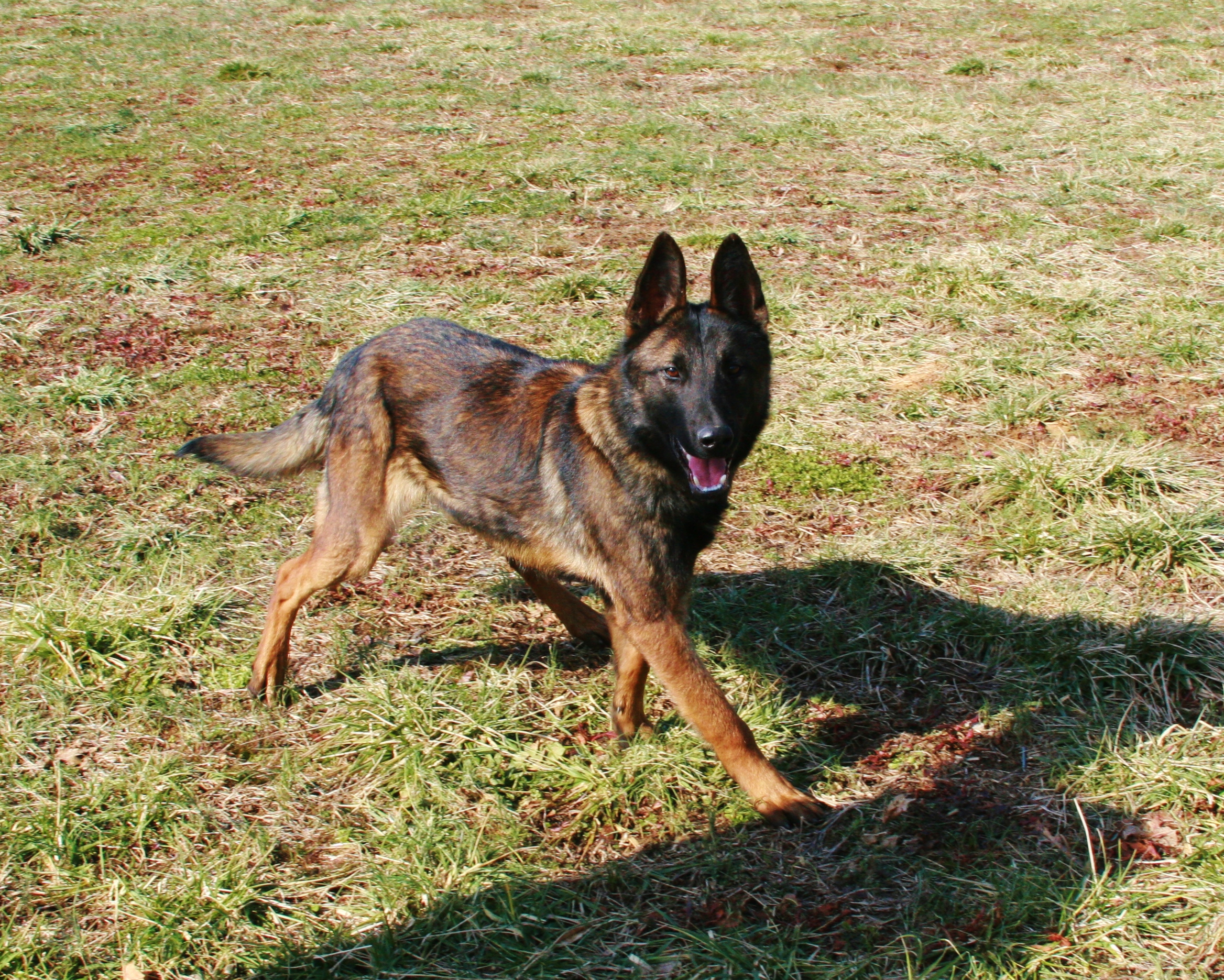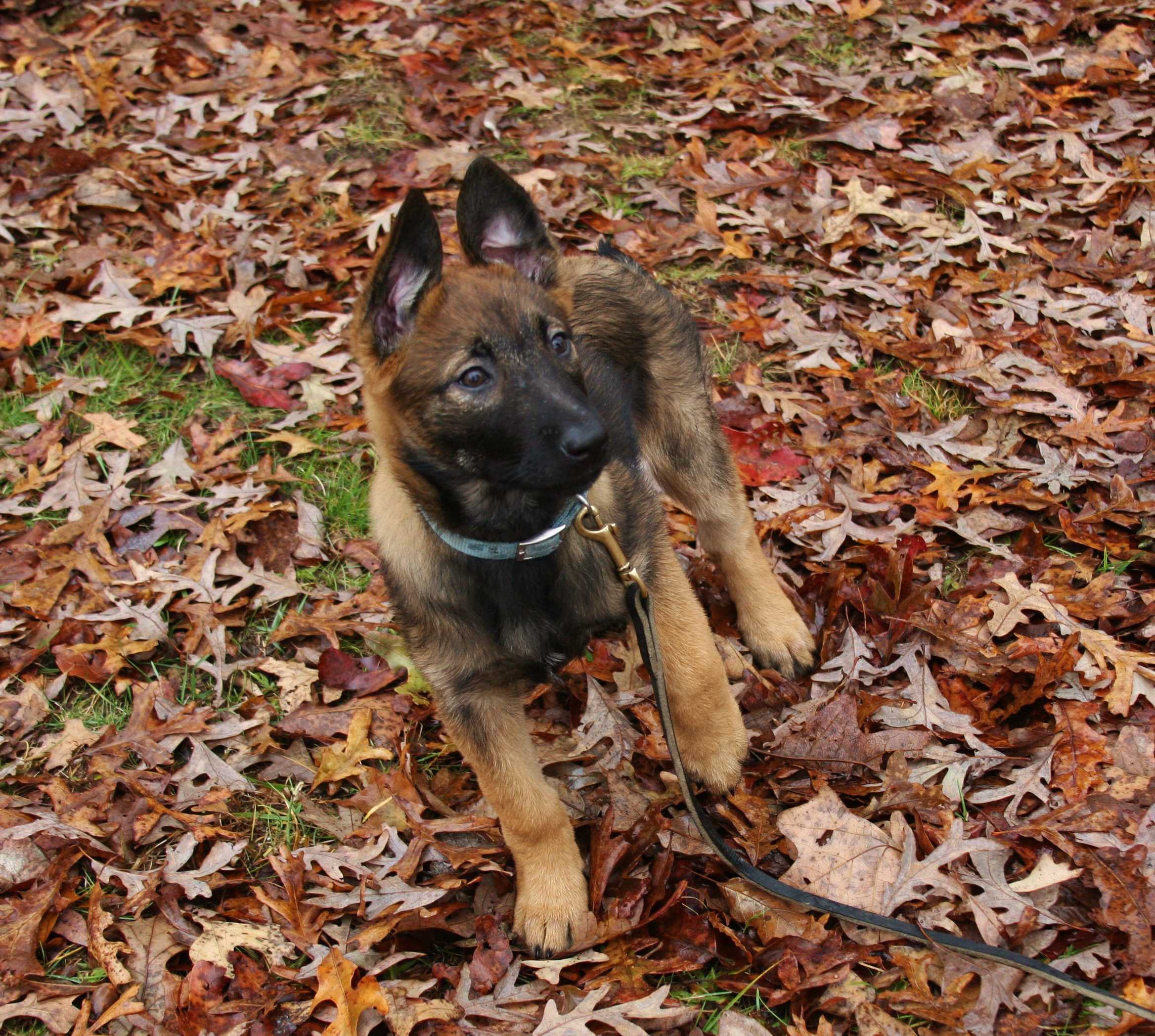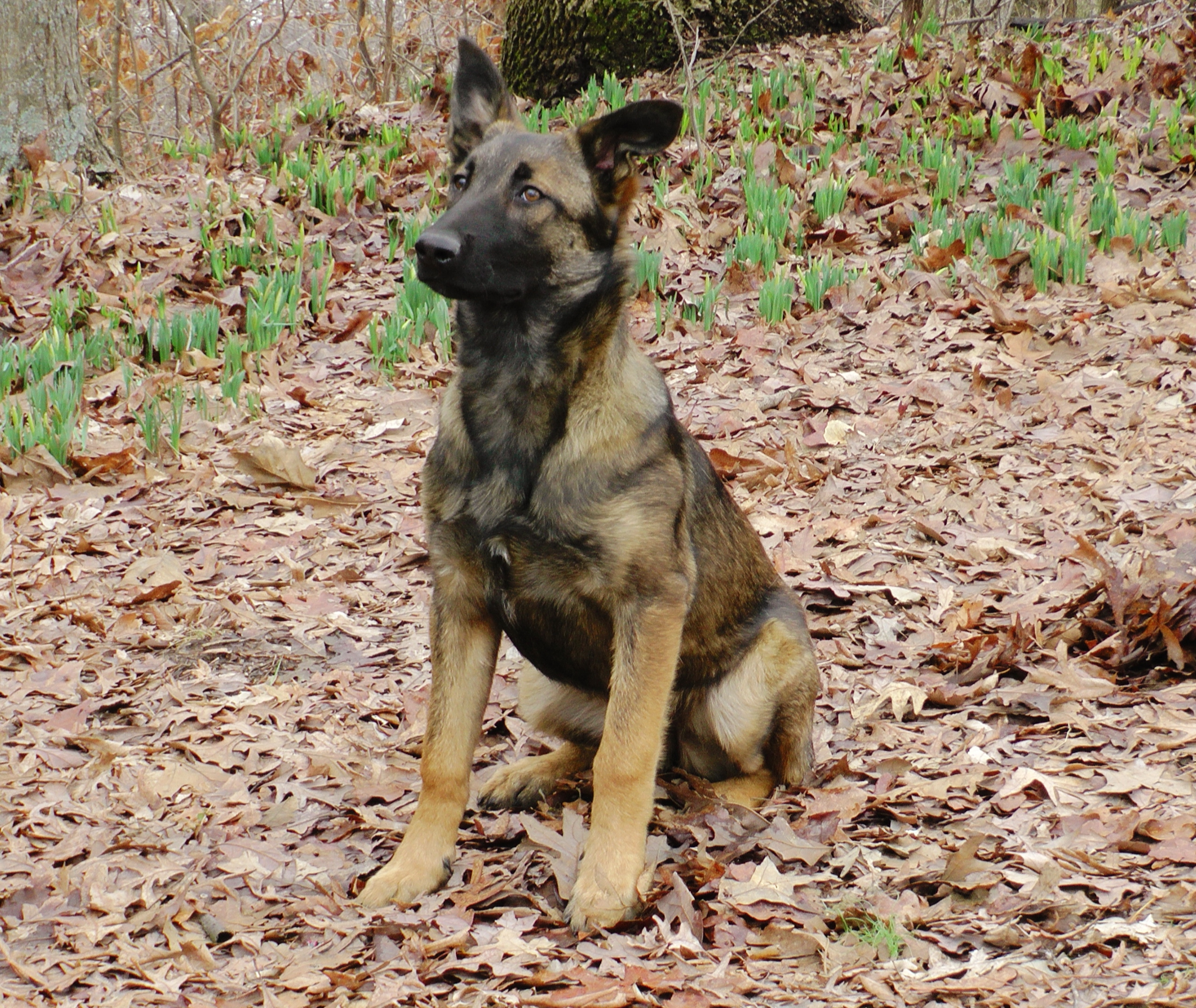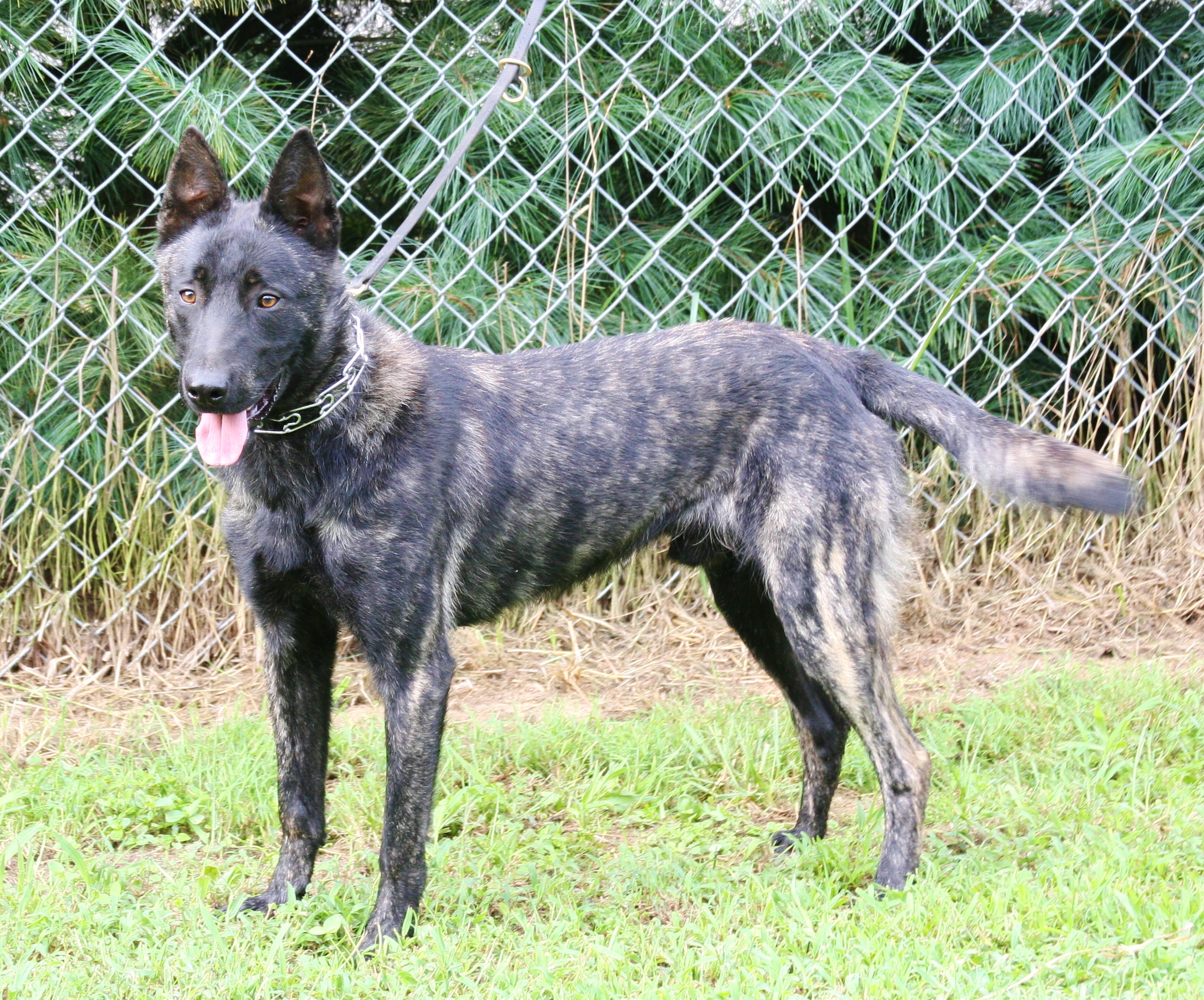 Pick a category below:
Jonah

Jasmine

Duncan

Cap

Angelo

Aleda and Ruby