Custom Dogs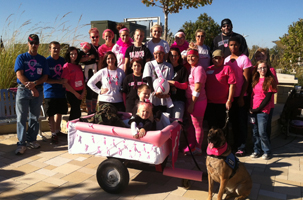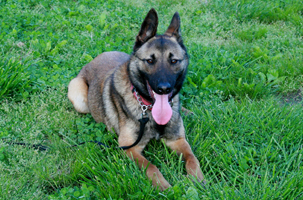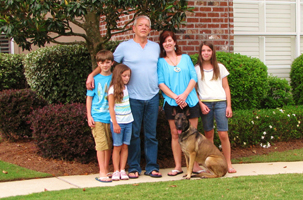 What is a Liberty K9 Custom Dog? It is the final product of a program where you, your family, and your dog learn together. This program lasts for a period of time of your choice, from a minimum participation time of two months all the way up to two years.
We assist you in choosing the ideal dog for your family in regards to breed, gender, and age. We then train you, your family, and your dog all at the same time. We are also willing to travel to you with your dog at various times throughout the training process and spend time working with and teaching you. By doing this multiple times during our program, you will be assured that both you and your family members possess the skills and knowledge needed to realize the full potential of your new K9!
We will ask detailed questions about your needs and desires for your family protection dog. This is a vital step since matching up your family with the perfect dog is of the upmost importance to us. We will discuss what breed, gender, and age is the best for your current situation. Your prior experiences with dogs and any unusual circumstances that you might have had will be taken into account, as will your desires pertaining to any custom skills your dog will need.
This program is flexible and is designed to match and enhance your individual lifestyle, which is another of the many benefits of our Liberty K9 Custom Dog Program.
From our family to yours: trusted, tried, tail wagging security.
Custom Dog Puppies
Here at Liberty Dog Camp, our goal is to match you and your family with the perfect dog. What better way to accomplish that goal than by starting with one of our young pups?
You and your family are individuals. You're special in every way. Just like you, your lifestyle is unique and presents varied challenges and situations for your dog. By starting with a Liberty K9 pup and allowing us to work with your dog as it grows, you're enabling us to train your dog with your lifestyle in mind from the very beginning. Your dog's training will be tailored precisely to match your needs.
We'll begin by matching your family with one of our puppies. We are very close with our puppies from the moment they're born. Our pups are cuddled, petted, and snuggled as they grow, not only to socialize them but because of the happiness it brings us to be with our pups. It's impossible to be sad around puppies! As our pups grow, we gradually begin introducing them to challenges. This is where you come in!
Do you travel often? If so, we'll be happy to place special emphasis on getting your pup used to being in the car. Do you live by the ocean? We'll be happy to focus on swimming with your dog! The list of individualized situations your life presents to you and your dog is endless. As we work with your dog, we'll constantly take your wants and needs into mind and work with both of you to prepare you for the day your dog arrives at your home to stay. As your pup grows, you and your family will grow with it. You'll be involved with every step of the training process and learn with your pup.
Please feel free to contact us for more information!